What we got
Die PA-28 Baujahr 1979 ist für den VFR-Einsatz vorgesehen und war mit entsprechender Avionik ausgestattet. Der Wunsch nach einem neuen Autopiloten kam letztes Jahr auf, nachdem der betagte Century II B seinen Dienst quittierte. Das HSI funktionierte leider auch nicht mehr und der Wunsch nach einem Avionik Upgrade war  groß.
The new avionics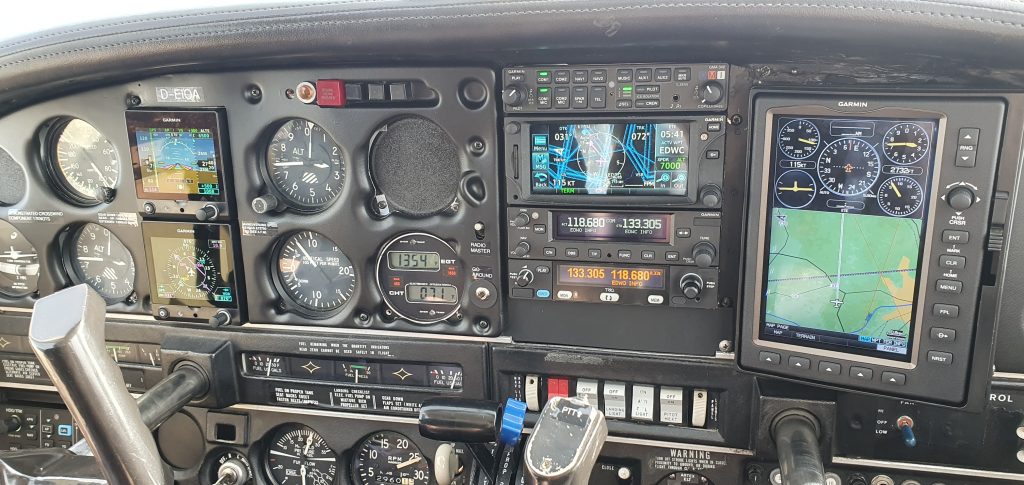 The heart of the new avionics is the installation of a Garmin Dual G5 EFIS Package-PFD & HSI-Certified as well as the digital Garmin GFC500 autopilot with Garmin ESP™ (Electronic Stability and Protection).
The following components were installed:
· 1 x Garmin GTN625
· 2 x Garmin G5 (PFD/HSI)
· 1 x Garmin GFC500
· 1 x Garmin GNC255A
· 1 x Garmin GTX33ES
· 1 x Garmin GMA 342
During the installation, a large part of the old cables and wiring was removed and replaced in order to reduce possible sources of error in advance.
The result
A modern and professional cockpit, according to the client's demands.
We wish you always a good flight.