What we got
The PA-28R-200 built in 1975 is intended for VFR use and was equipped with a Garmin GNS530 (non-WAAS). After a defect was found on the NAV board and Garmin's official support for this GNS model was discontinued, the customer decided to convert to Avidyne avionics. The aircraft will be further modernized at a later date.
The new avionics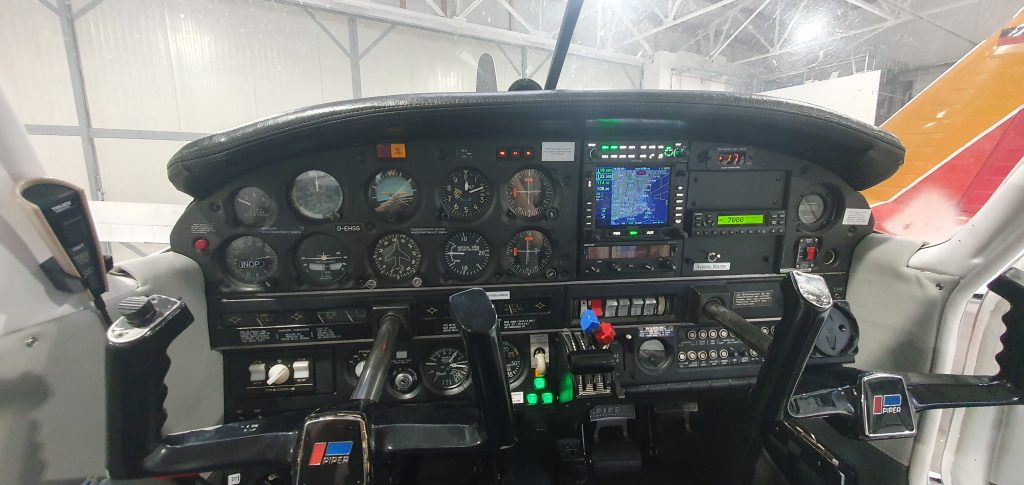 In order to keep the installation time and thus the downtime of the PA-28 short, the customer decided on a "plug & play solution". The Avidyne IFD540 can be exchanged 1:1 against the existing Garmin GNS530. Only the existing GPS antenna was replaced by a WAAS GPS antenna.
In addition, unlike Garmin's GTN devices, Avidyne's IFD devices have Bluetooth and Wifi, which makes it possible to connect an iPad (with the complete IFD displayed on the iPad). In the course of the conversion, the intercom should be expanded to 4 seats and the audio system should be modernized. The choice fell on the Avidyne AMX240. It offers the possibility to "monitor" the standby frequency of the IFD540. This means that two 8.33 kHz frequencies (even up to 4 when using 2x IFD) can be monitored, although only one 8.33 kHz radio is installed.
The following components were installed:
·  1 x Avidyne IFD540
·  1 x Avidyne AMX240
In the course of the conversion, the cabling of the old audio system and the separate intercom was completely removed and renewed in order to reduce later sources of error. The old defective ADF was also removed to generate space for later conversions.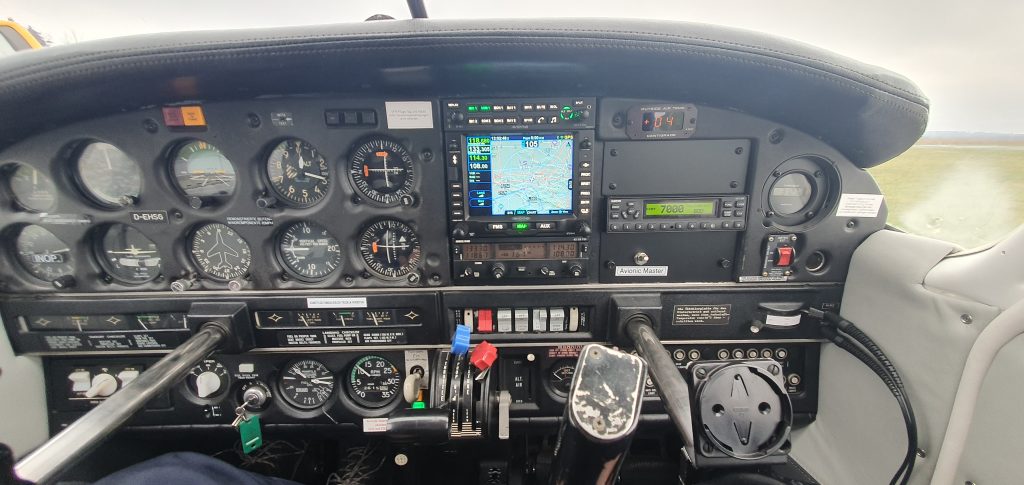 The result is impressive. A perfect solution for replacing the defective GPS device and a solid basis for future plans.
We wish you always a good flight.